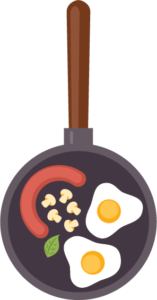 Meals are prepared on a daily basis with fresh ingredients sourced locally. We follow the guidelines from the Department of Health ensuring your child has nutritious and well balanced food during the day.
• Breakfast – served between 7.30am & 8.30am
• Morning snack – served at 10.00am
• Home cooked lunch – served from 11:30am.
• Afternoon snack – served at 2.00pm
• Home cooked light tea – served 4.00pm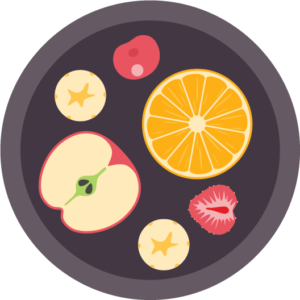 Snacks vary on a daily basis. These consist of fresh fruit, fresh vegetable sticks and biscuits which is accompanied either by a glass of milk or water. Please note we do not serve any processed convenience foods nor do we serve any squash to drink.
The younger babies have a separate menu. Weaning starts with freshly prepared vegetable and fruit purees with the gradual introduction to meat, fish and other textures.
By the time the babies are a year old, we aim for them to be eating the same food as the rest of the nursery.
Individual needs such as religion, special dietary requirements or food allergies will be catered for.