We are parent's first choice for day nursery in Levenshulme
As a parent then grandparent I feel we have a good understanding and empathy with parents for the care and needs of their children.
Theresa has more than thirty years of experience with children, including children with additional needs.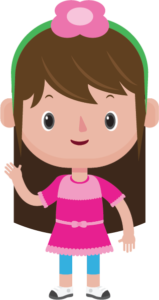 Our vision is to be the most desirable child care facility in the area, where children and staff look forward to their time at the facility,
and parents feel included and confident their children are developing in a secure, caring and happy environment.
The biometric fingerprint system to gain entry and state of the art CCTV in all rooms compliments the open door policy for parents /carers and the security measures in place to protect children and staff.
We believe the standard of care at New Amigos is outstanding, offering healthy freshly cooked food and catering for preferred diets as required.
Our staff are experienced and qualified in child care maintaining Ofsted standards. Speak to a helpful member of our staff today about your child's nursery needs via telephone 0161 4431700 or email: info@newamigos.co.uk
 Theresa Crofts
The Nursery Director
Testimonials
I would definitely really recommend New Amigos Day Nursery to anyone looking for a lovely, friendly and warm environment for their children to play and learn in! My little one has loved it since starting in the baby room at 11 months.
Bethany Long
This nursery is fantastic and the staff are absolutely amazing with the children. My little boy attends the nursery and is always talking about the staff when he gets home.

My son has developed so much with the help of the nursery.

Thank you New Amigos Day Nursery
We are grateful for this amazing experience at New Amigos Day Nursery.

Everyone is really involved!

I recommend it with love.
The staff are amazing and provide a range of diverse activities for the children. I absolutely love how they embrace diversity into their curriculum. I would definitely recommend this Nursery