We are parent's first choice for day nursery in Levenshulme
As a parent then grandparent I feel we have a good understanding and empathy with parents for the care and needs of their children.
Theresa has more than thirty years of experience with children, including children with additional needs.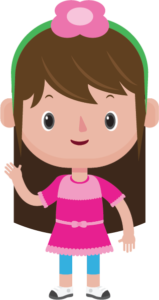 Our vision is to be the most desirable child care facility in the area, where children and staff look forward to their time at the facility,
and parents feel included and confident their children are developing in a secure, caring and happy environment.
The biometric fingerprint system to gain entry and state of the art CCTV in all rooms compliments the open door policy for parents /carers and the security measures in place to protect children and staff.
We believe the standard of care at New Amigos is outstanding, offering healthy freshly cooked food and catering for preferred diets as required.
Our staff are experienced and qualified in child care maintaining Ofsted standards. Speak to a helpful member of our staff today about your child's nursery needs via telephone 0161 4431700 or email: info@newamigos.co.uk
 Theresa Crofts
The Nursery Director
Testimonials
My daughter started at this nursery in May when she was 7 months old and she has just turned one.
She has progressed in so many ways that I feel I just wouldn't be able to do at home. She is confident around new people and eager to make friends both in the nursery and when I take her out.
I am more than happy with the feedback I get from the staff on her collection and I have never had any issues with any staff.
I like the fact that the door is fingerprint entry which ensures the safety of the children.
Keep up the hard work ladies, it's certainly paying off 👍
Stephanie Larkworthy
Parent
I put my son in this nursery temporarily as we were living in the area short term. I was concerned as my son had an element of speech delay. All the staff were extremely helpful and friendly and went over and above their way to make my son feel welcome and cared for. I always received a lot of feedback each time I went to collect him as to what he had been doing and how he had settled.
You will not be displeased by putting your child in this nursery. We were sad to have to say good-bye! Thank you esp to Aoife (Manager) and Sarah who looked after my son primarily. We will miss you all!
A lovely nursery and team to match! Aoife was warm and welcoming from day one and she continues to be. The nursery is bright, airy and spacious and the garden gets a double thumbs up from my son. It's a great place for encouraging development while also feeling rest assured my child is in good hands and is well looked after. To my surprise, this nursery has decided to acknowledge Ramadan by allowing children to come dressed in traditional attire, and also by inviting outside help to teach the kids the meaning of this Muslim tradition. The idea of diversity is forever apparent and I'm glad my son will be made aware of other ethnic groups, faiths and traditions – Thanks to New Amigos! 😊