We are recruiting a new Nursery Manager !
New Amigos Day Nursery are committed to providing the best start in life for every child. Our staff is our most valuable asset to ensure we deliver high-quality childcare and exciting opportunities for learning that gives every child a head start.
As a Manager, you will be focussing on maintaining quality childcare and ensuring the nursery is operationally efficient.
Key responsibilities:
To promote the aims and objectives of the nursery
To promote the high standards of the nursery at all times to parents, staff and visitors
To provide leadership in the delivery of the Early Years Foundation Stage to other practitioners within the setting
To follow the nursery safeguarding procedure to ensure all children are kept safe, well and secure and ensure all team members are able to do the same
To ensure the provision of high standards of physical and emotional care
To support, inspire and mentor other practitioners
To establish and sustain a culture of collaborative and co-operative working between colleagues
To work in partnership with families and parents/carers at home and in the setting
To contribute to the work of a multi-professional team and co-ordinate and implement agreed programmes and interventions on a day-to-day basis
To be accountable for the delivery of high-quality provision through an effective observation, assessment and planning process
Remain up-to-date with all legislation, outstanding practice and leadership developments in the early years
Implement changes following amendments to policy, new research and training
To be involved in out of working hours activities, e.g. training, planning meetings, monthly staff meetings, parents evening, fundraising events etc.
To undertake such other duties and responsibilities of an equivalent nature as may be determined from time-to-time by the Group Manager.
We offer a fantastic package for an experienced Nursery Manager
28 days holidays
Childcare discount
Excellent in-house training and career progression opportunities
Opportunity to gain further qualifications
Free Uniform
Free staff building days out
Provision of pension scheme auto enrolment
You need:
At least 1 years previous experience as a Nursery Manager
Minimum of 4 years occupational experience in a nursery setting
To have held a full and relevant Early Years qualification for at least 3 years
Excellent communication, organisational and interpersonal skills
All positions are subject to an enhanced DBS Check
It would be ideal if you contact the nursery on 0161 443 1700 to enquire about current vacancies.
Looking for a new career opportunity in child care?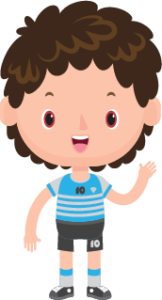 Here at New Amigos Day Nursery, we have an extensive variety of chances for professions in childcare to both test and satisfy their working life. On the off chance that you are in a childcare situation as of now and you are searching for a new challenge or a difference in view, we would love to hear from you.
Are you coming back to the childcare industry or simply beginning?
For those of you that haven't worked in childcare for a couple of years, or are essentially hoping to begin a new vocation in this part, we would urge you to take a gander at our opening postings and contact an Amigos Day Nursery close you to check whether we have any open doors for you to come and join the team!
It would be ideal if you contact the nursery on 0161 443 1700 to enquire about current vacancies or return here for future job post.